Ego7 Orion Boots
Ego7
Regular price

€339.00

*

Sale price

€339.00

*
* incl. VAT Shipping calculated at checkout
Ships in 5-10 Business Days**
Description

Ego7 Orion Boots - tall riding boots with a modern design and high-end style, lace-up jumping boots made from full grain leather with elastic laces detail and extra-soft leather front. All EGO7 models have a rear elastic band. This ensures maximum comfort, freedom of movement and a glove-like, made-to-measure fit -and look- to any calf, together with extreme wear resistance and easy care of the innovative E-tex material. The full-length panel protects effectively the inner calf and guarantees a perfect contact with the horse.

Ego7 only use the best quality materials - full grain cow leather, dyed to show the natural texture of the leather that beautifies with use. The Orion boots are 100% designed in Italy, manufactured under strict quality standards and innovative material and technology procedures. 

Colour: Black

Available in a wide range of calf widths and heights (please comment on the cart page the calf and height you require. We'll confirm this with you via email.) 

SKU: E55302
Shipping information

All orders placed with EquiZone Online are packed and sent from our warehouse in Germany. We aim to have all orders sent out within 2-5 days, however, we hold the right for delays in the holiday season or during sale periods (such as Black Friday). If we currently do not have an item in stock we will inform you of the estimated arrival time of the product.

On placing your order you will receive a confirmation email and/or Facebook message or SMS confirming the items you have purchased. Once your package is sent, you'll automatically receive another email and/or Facebook message or SMS with the tracking details for your order.

Free shipping does not apply to items with special shipping fees. This can include larger items such as tack boxes or jumping equipment or heavy shipments.

Shipping costs

Shipping costs can be calculated individually on the cart page or checkout page. You can also find our shipping rates here.

DHL Express  

If choosing DHL Express shipping, a house address and telephone number must be listed (no PO Box's).

Delivery times with standard shipping cannot be guaranteed. We highly recommend choosing express shipping if a guaranteed delivery time is required.

Import Duties

Import duties and taxes may apply depending on your country (this now includes the United Kingdom). Please check directly with your local customs authorities before placing your order. We are not responsible for any duties or taxes which may be incurred.  

If you have any questions please feel free to email us at info@equizoneonline.com or call us on +49 5976 6972836

Please note, on all packets over 10 kg's free shipping will NOT apply. 
Returns information

If you are not satisfied with your product in any way, EquiZone Online gives you 30 days to return or exchange your items. Please note that EquiZone Online is unable to provide a refund for any items that appear to be soiled, used or damaged in any way or items returned without original packaging and tags. Exchange of free items or bonus products is not allowed. If returned you will not receive any monetary or material compensation for them. 

To return or exchange your item, pack it carefully in a separate box or padded post envelope, complete this form and send it to the address listed below:

Equi Zone International

Kruppstr. 2

48499 Salzbergen

Germany

(please contact us before returning your item - info@equizoneonline.com)
Size chart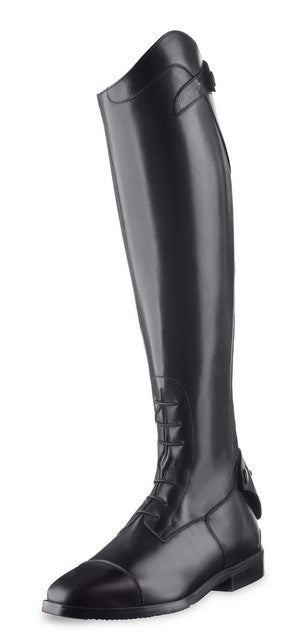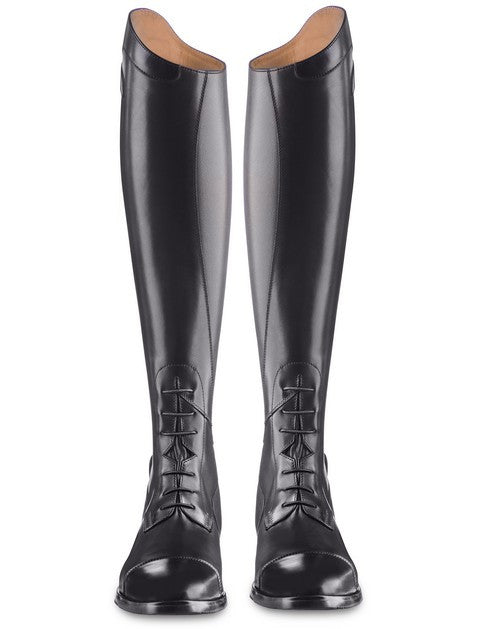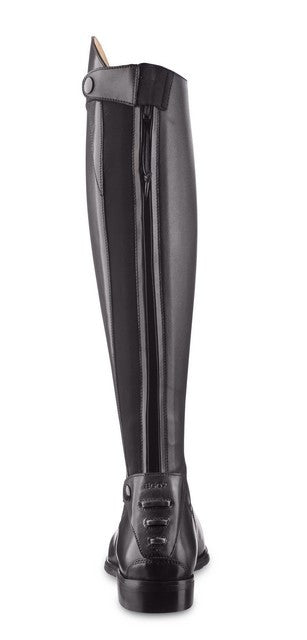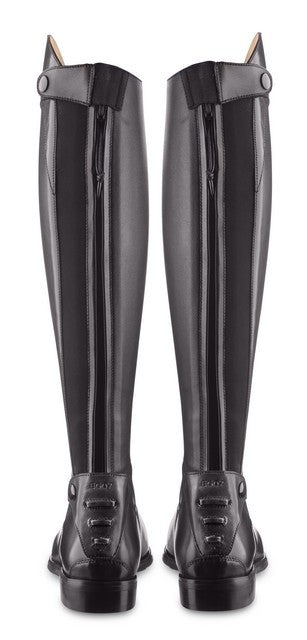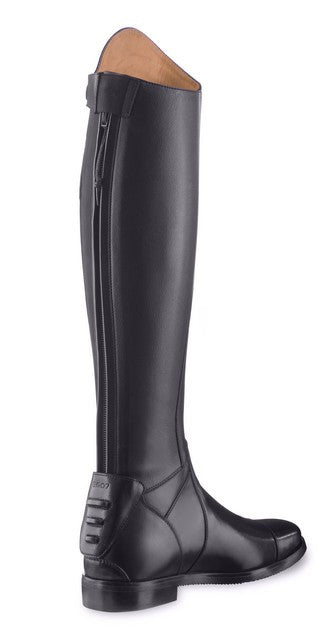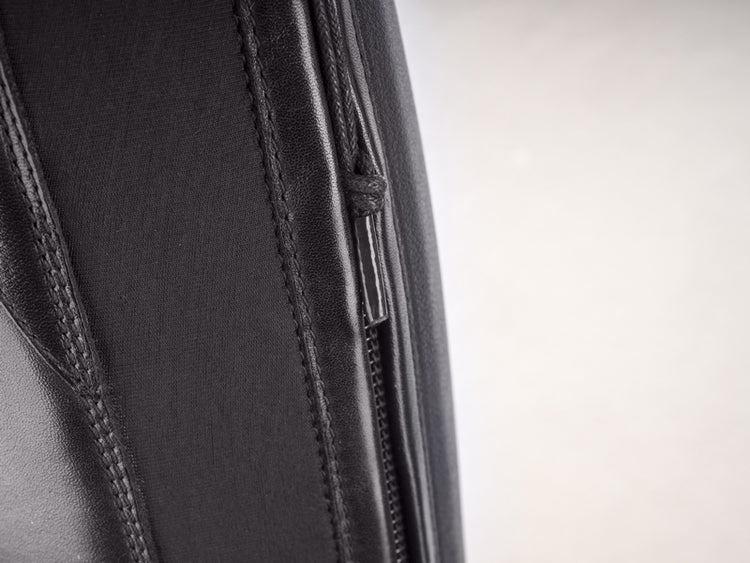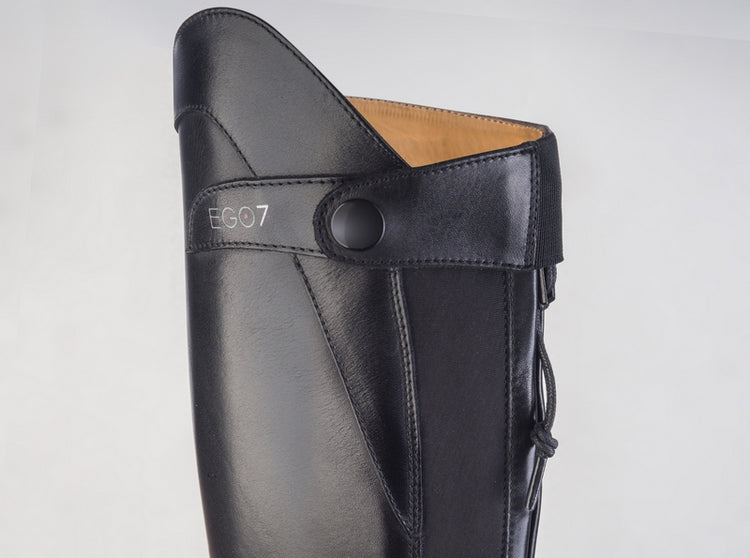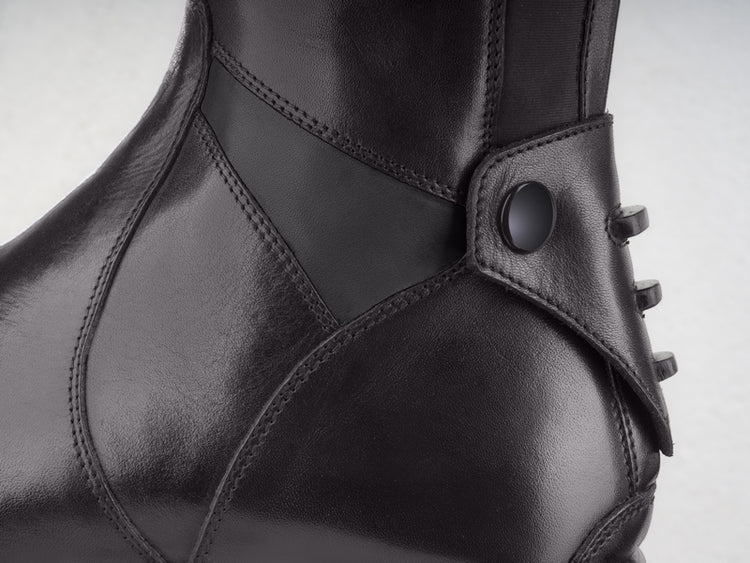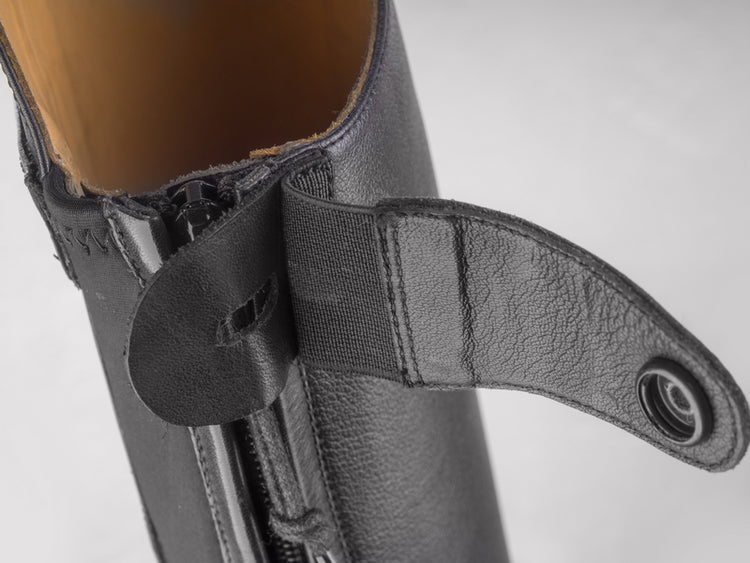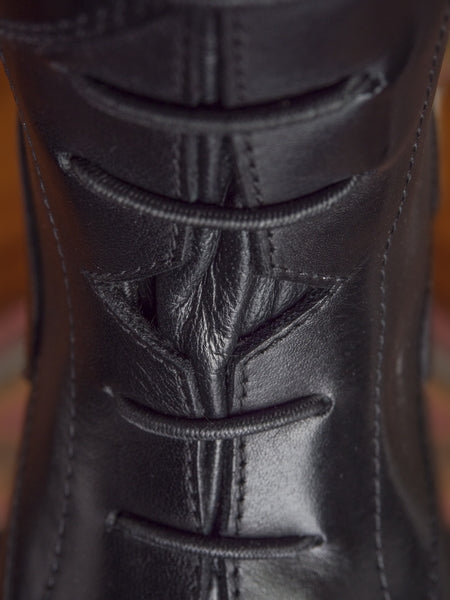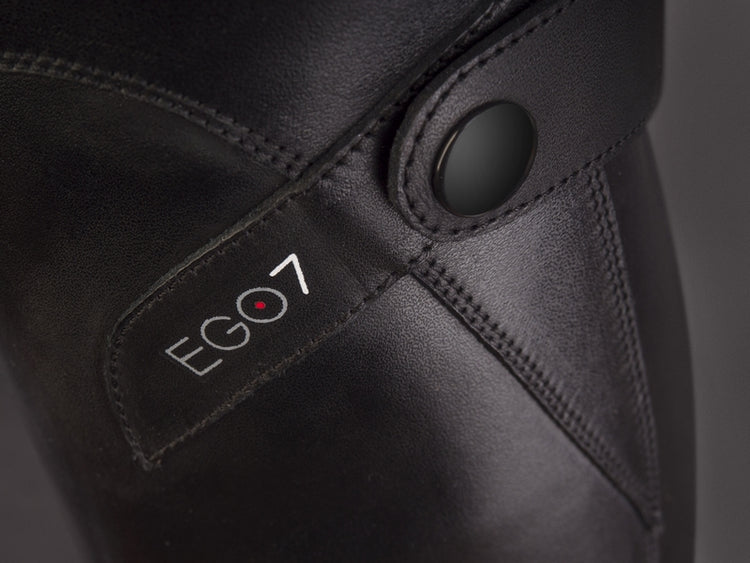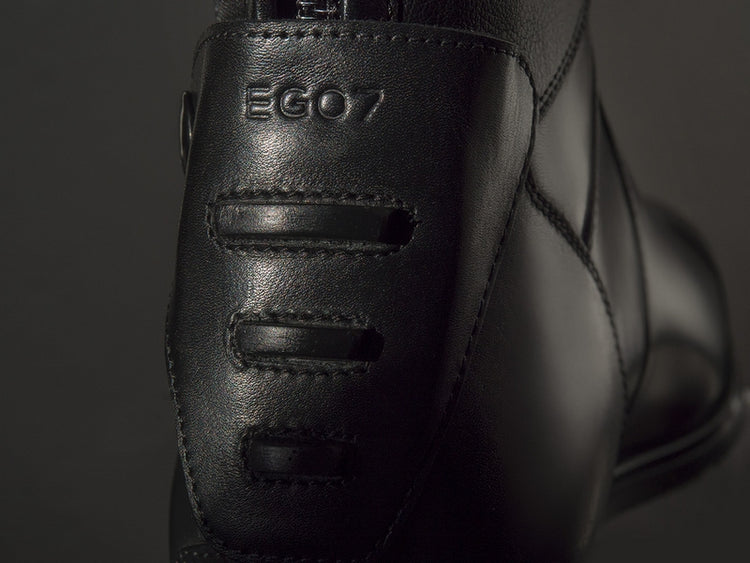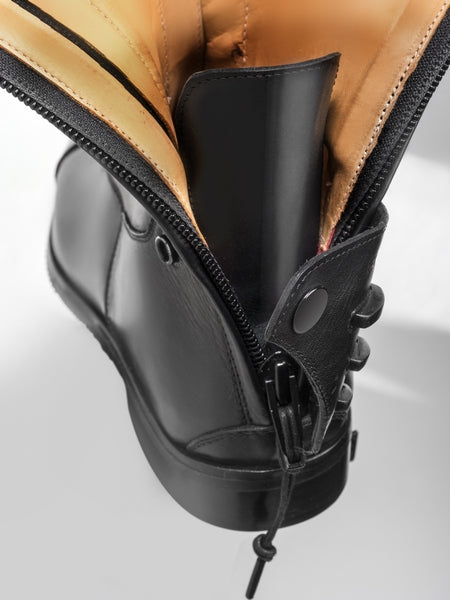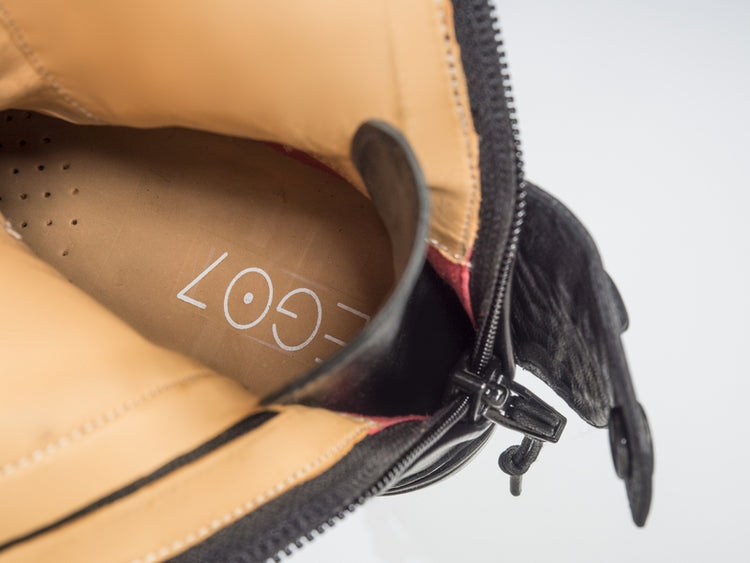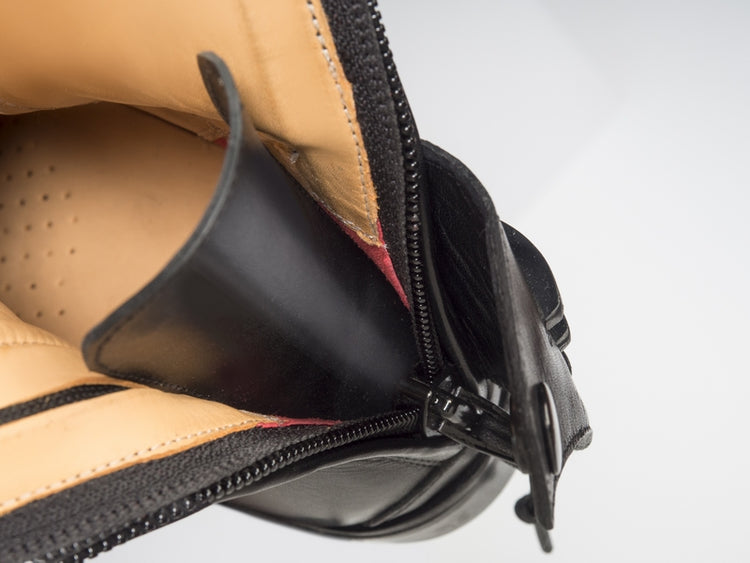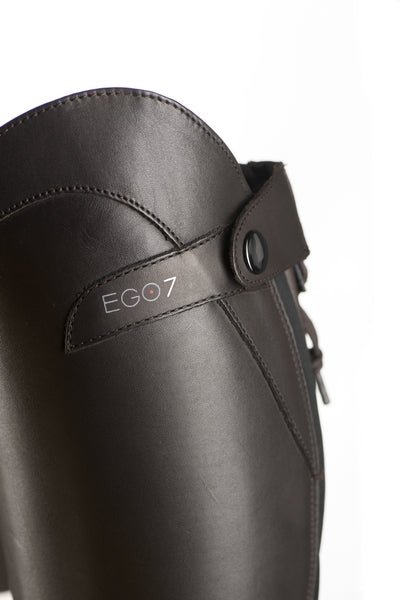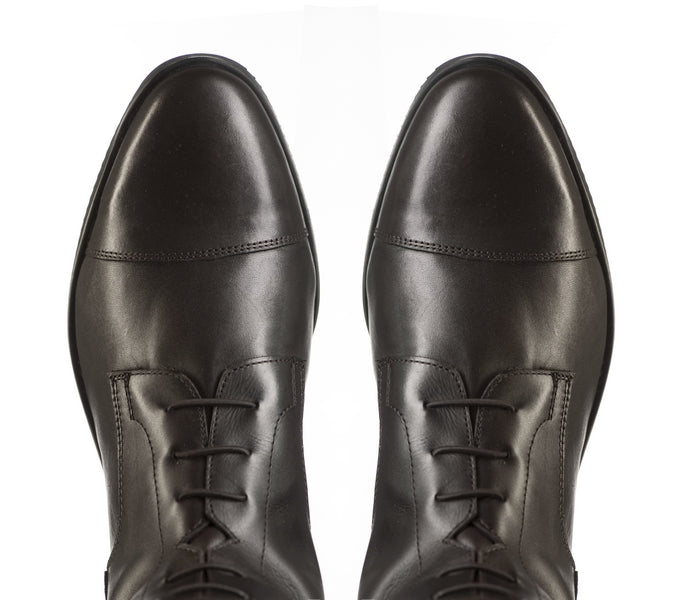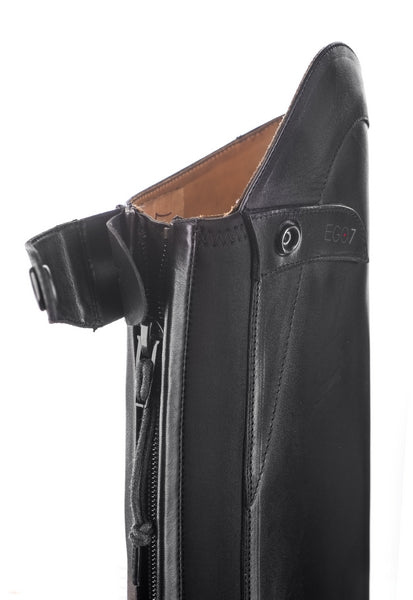 Perfection
Love love love them!!! Have to admit I was a bit scared when I got them, I recommend having someone help you close them up the first few times. But now after 3 rides with them they are starting to fit perfectly!!! My leg is way more stable than before improving my overall riding technique. I only ever used chaps before.! Super quick delivery and comes in perfect condition, only thing is the ego 7 sticker logo on the boot is already peeling off when I received them. Other than that they are the definition of perfection . Super recommend these boots the price justifies the pay. In the words of Christian Dior- don't buy much but make sure what you buy is good . Definitely the case with these boots ehehe
์Nice Shape & Comfortable riding!
This Ego7 boots really have a nice shape which makes the rider good looking while riding in a comfortable condition. They also protect the legs very well with the long boots style which you can choose the height and calf size to fit perfectly on your size.
Scary at first but great boots!
When I originally took them out of the box and tried them on I panicked because the top of my foot felt too roomy and the calf looked like there was no way it was going to zip. After putting in the extra insoles and some heel risers, I was able to zip them and the foot feels much better. After these modifications, I am confident they will stretch perfectly and break in well.
Equizone was great to deal with (shipping to Canada) and I would recommend purchasing from here as it saves a bit of money, even after conversion rate and duties.
Thanks equizone!
Nice affordable boots
Really nice quality and quite soft leather after a few times of use. Great fit and the elastic down the zipper makes them really comfortable and allow you to wear them all day
Boots didn't arrive, no fault of equizone
Unfortunately I cannot review the ego7 boots as they did not arrive, I cannot fault equizone trying to help with the courier company to no avail, they then offered a replacement which was too late to get for Xmas sadly, I have been promised a refund which I haven't got yet but am hopeful it will be soon, I did order something else for my mum which arrived and was in perfect order. All correspondence was timely and polite